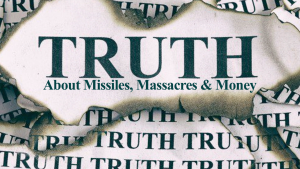 An unparalleled look into the culture of terror featuring Dr. Leonard Horowitz and Sherri Kane, interviewed by "Seeds of Change" Director, Dr. Melissa Yee, for Olelo Community Media.
You won't find harder-hitting more accurate media analysis and political commentary anywhere!
Hawaii' s leading political activist, Dr. Yee, interviews award-winning author, filmmaker, and peace activist, Dr. Leonard G. Horowitz, and Fox News defector/investigative journalist, Sherri Kane in this 58-minute program produced for Olelo Community Media in Honolulu. "The HOROKANE" give memorable edutainment on this "truth vs. lies" segment dealing in matters of "Missiles, Massacres and Money."
Here the celebrities address both the "Hawaii Nuclear Ballistic Missile False Alert," and the "Las Vegas Deep State Massacre." They tell little known truths about that tragedies, and break news that the "night supervisor" "hacked" the messaging system in the civil defense bunker in Hawaii to profitably fool the "button pusher" for security industry stockholders.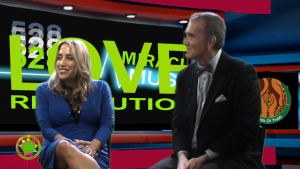 "Follow the money" as The HOROKANE do here. See the patterns, financial connections, and political agendas underlying terrorizing "false flag" events and "crisis capitalism." This production presents hundreds of illustrative graphics for optimal instruction depicting shocking revelations.
This riveting 58-minute production edited for Olelo Community (Television) Media in Honolulu by Dr. Horowitz for Seeds of Truth in association with Medical Veritas International Inc. will have you thinking far beyond your current level of "awareness." You will awaken to "EVIL OBEDIENCE," as well as the solution in "528 frequency resonance"–the optimal truth for world peace.
This video is either pay-per-view on RevolutionTelevision.net, or free for Healthy World Newsletter subscribers. Sign up at CureShoppe.com.